LOOKING BACK AT LOGIMAT: 'CHINESE BRANDS WILL DISRUPT THE INDUSTRY'
Lisman Forklifts recently attended the LogiMAT Trade Show in Stuttgart. With more than 60.000 visitors and well over 1500 exhibitors from no less than 39 countries, the trade show lived up to its status as one of the largest international events in the world. A great podium to stay on top of industry trends and catch up with business partners, peers and colleagues from all over the world.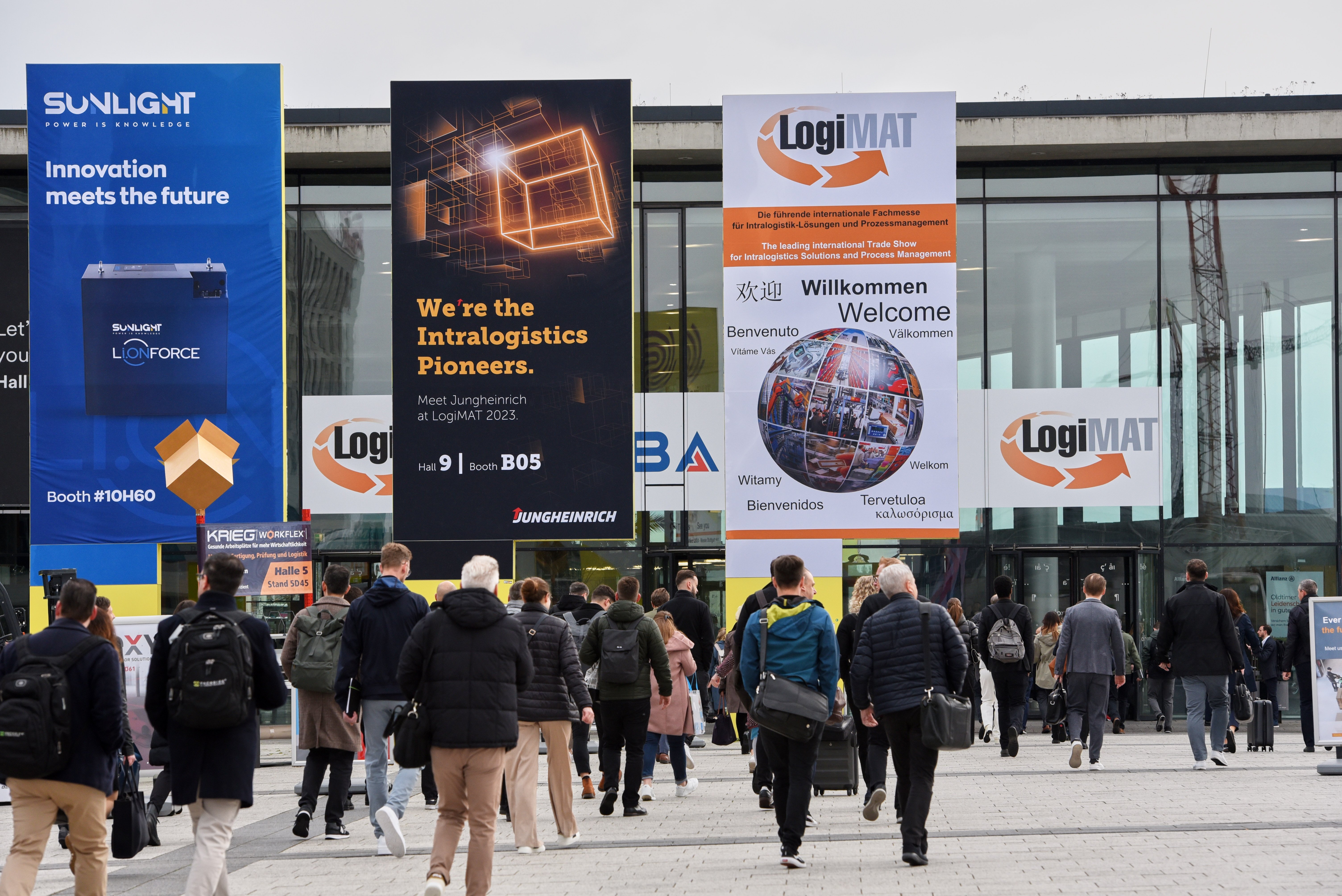 The 2023 edition of LogiMAT, the three-day International Trade Show for Intralogistics Solutions and Process Management, drew the biggest visitor crowd ever. Even topping the pre-pandemic numbers from 2019. "This just shows the importance and indispensability of material handling machinery and powered industrial trucks within the logistics industry. Forklifts, order pickers, VNA trucks and reach trucks are a mainstay mobility in warehouse intralogistics", says Koen Lisman, CEO of Lisman Forklifts.
Koen welcomed the opportunity to connect with industry specialists and (finally) being able to shake hands again with our trusted and valued international partners. "It was a great opportunity to speak face-to-face with people we've been working with for many, many years. We've exchanged ideas, shared expectations and, of course, discussed business opportunities."
Forklifts remain indispensable
Despite meeting a lot of industry experts, seeing hundreds of manufacturers and their newest models and innovations within the intralogistics industry, the trade show didn't have the 'groundbreaking and market-changing novelties', that will change the role of material handling machines as we know it. On the contrary, Koen states. "I would have loved be able to say that I'd seen various radical developments, but instead it was more of the same. More automation, more computerizing, more driverless solutions, more digitalization. Yes, the industry is adopting these technologies, but the vast majority of customers – especially in small and midsize operations – is and will be relying on the forklift and material handling equipment as we know it."
"What did stood out for me was the ever growing presence of Chinese manufacturers." Among all known European and North-American brands, this year's LogiMAT welcomed a handful of Chinese material handling manufacturers. "Chinese brands are more visible on the European market. The more prominent presence is down to the fact that they are now able to offer products that are not only affordable, but also meet the demands of a larger part of the market when it comes to quality. Obviously, from an ergonomic or high-end design perspective the Chinese offerings are not par with the renowned European and Japanese suppliers yet, but not every customer target group attach the same importance to these properties.
A competitive proposition
With the wind out of the Chinese economic sails, manufacturers are making a serious push to disrupt the world-stage. "In a positive way, especially when you're looking at the evolution of electrical machines . Chinese technology is step by step approaching the expected quality levels of established manufacturers." While the lithium-ion battery industry, which mainly originates from China, is on the rise and transport and shipping costs of containers dropping, Chinese manufacturers present a competitive proposition in relation to, for instance, European manufacturers. "Especially for industries where for instance forklifts are not used intensively. Effectively, with their current competitive pricing the Chinese product is more and more a serious alternative for the young used premium established forklift brands "
Step-by-step more solid distribution and service networks are being rolled out, which removes the last remaining thresholds. What does this development mean for Lisman Forklifts – and the used machinery trading industry as a whole? "This means that used machines of European origin are faced with a new competitor. And this means that besides our strong ongoing representation of all renowned traditional material handling brands, we will integrate and embrace used Chinese machines within our offering. Understand me well when I say that we're taking this development very seriously. As should other industry experts."
Progressive insight
Another development which has been a vocal point in Lisman Forklifts' business operations, is machine safety. "A matter of progressive insight", Koen says. "There's been huge innovations when it comes to operator and machine safety. A good thing because forklifts remain a dangerous machine to work with when not operated accordingly. Especially over the last few years we've seen the ambition to make machines safer come to fruition in the newer machines in regards to ergonomics, noise levels, suspension and accessibility. But also smart telematics strongly contribute to safety of the operator and its environment. Great developments, but moreover additions that make machines more and more complex and vulnerable. More parts, mean a bigger risk of breakdowns. This will have an effect on the used machinery industry."
"Used machines", Koen continues, "will require more repair work to be ready for a second or third life, not only cosmetically. And with material handling machines becoming increasingly smarter and at the same time more complex, there's more being asked from our technicians." Knowing that machines will always evolve, Lisman Forklifts actively invests in making sure the companies mechanics are fully up to speed. "Newer machines, require additional skills. It's on us to make sure that our teams master these traits, which is why we always invest in our people and knowledge. It's no coincidence that on average many of the technicians that work at Lisman have been here for roughly 20 years or more."
Lisman Forklifts CUStOMER Days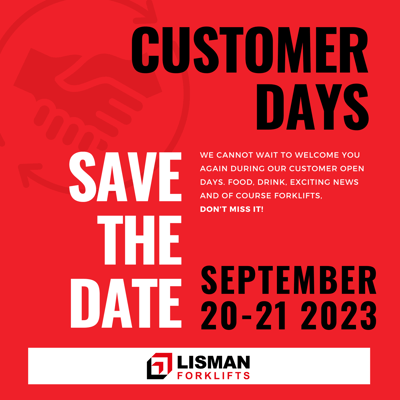 Looking back at a 'hectic and very busy' LogiMAT 2023, Koen looks ahead to September 2023 when Lisman Forklifts will organize its own Customer Days. "Professionals and peers will always have a hunger to meet each other. Sharing thoughts and experiences, 'talking shop', staying in touch with business relations and on top of innovations, is extremely valuable. But, we rather focus on an in-house approach when it comes to events or business conventions."
The Lisman perspective is not having to introduce yourself, but add value to existing business relations. "That's a big difference when it comes to trade shows. The benefit of already knowing each other and welcoming partners to you own facility, is that you can engage on subjects that you know are important to the people who pay you a visit."
"We want to show our customers and partners an insight to internal projects and processes which they normally don't get. Even customers who have visited Lisman some years ago for the last time will be surprised what new innovations have been put in place. We want to tell them all about efficiency and how we work as hard as we can on improving the customer experience. Because we've already established a relationship or have worked together, the quality of meeting each other automatically improves: we make the best use of your time and allow you a physical tour through our 3 facilities, now again already containing more than 1.500 used machines. We hope to see you in September."
More information on the Lisman Forklifts Customer Days will follow shortly.